OPERATION HOURS DURING TET – LUNAR NEW YEAR 2020
DATE

From January 24th until January 30th, 2020
All hotel outlets

DETAIL
During Tet – Lunar New Year 2020 from January 24th until January 30th 2020, our hotel outlets will operate at different time as schedule below: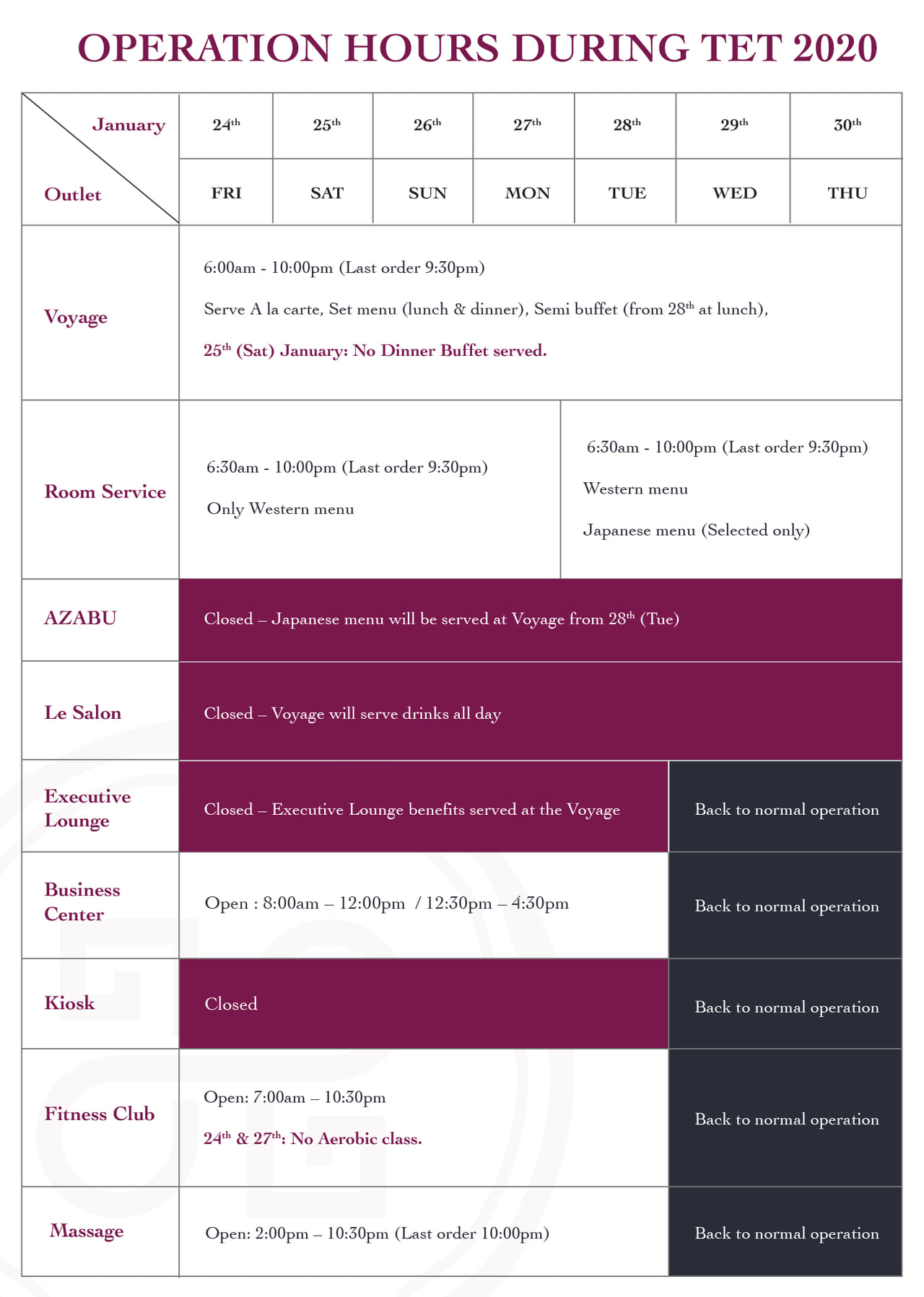 We are so sorry for any convenience caused. Should you have any question, please contact us at info@hotelduparchanoi.com.
We wish you a happy new year 2020 – Year of the Mouse!